---
Projects
---
Current Projects and collaborations
H2020 ULTIMATE – " Bottom-Up generation of atomicalLy precise syntheTIc 2D MATerials for high performance in energy and Electronic applications"

ULTIMATE – "ULTIMATE will provide to 15 talented young researchers a well-structured training in the burgeoning field of synthetic 2D materials (S2DM). S2DM excell in their chemical and physical properties for future emerging technologies addressing numerous societal needs, such as faster and better performing electronics, as well as energy storage and conversion.
POR-FESR FVG CATHENA – "Cancer THErapy by Nanomedicine"

CATHENA – "Cancer THErapy by Nanomedicine" –The aim of the project is the study of new therapeutic strategies based on the use of a pharmacological pre-treatment with drugs already on the market or through the combined action of micro-bubbles and ultrasounds.
Durata del progetto: 25 mesi (03/06/2019 – 30/06/2021)
Spesa ammessa: 1.011.084,18 euro
Contributo concesso: 720.486,90 euro
OBIETTIVO
Il progetto CATHENA ha come obiettivo lo studio e lo sviluppo di nuove strategie terapeutiche combinate volte ad aumentare selettivamente nel tessuto malato la quantità di farmaci antitumorali, modificando opportunamente lo stato fisiologico della parte interessata dal tumore prima della somministrazione dell'agente terapeutico.
Si intende verificare a livello preclinico la possibilità di utilizzare un pre-trattamento farmacologico oppure un trattamento basato sull'applicazione di una radiazione focalizzata sulla lesione target che aumenti la permeabilità dei vasi e di conseguenza migliori l'accumulo selettivo nelle zone affette da patologia oncologica.
RISULTATI ATTESI
Utilizzando opportuni metodi di diagnostica in vivo ed ex-vivo per la comprensione dell'effetto sul microambiente patologico e la relazione tra efficacia terapeutica e biodisponibilità dei farmaci antitumorali in studio, ci si prefiggerà la messa a punto di nuove terapie personalizzate che utilizzino farmaci già sul mercato e specifiche procedure di imaging.
Infine, si intenderà sviluppare un metodo di nanoscopia avanzata su sezioni istologiche dedicate all'analisi di variazioni morfologiche e/o ottiche pre e post trattamento farmacologico.
Progetto cofinanziato con il Fondo Europeo di Sviluppo Regionale del Programma Operativo Regionale del Friuli Venezia Giulia.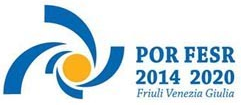 POR-FESR FVG BIOSAFE – "BIOfilm Sensing and Analisys For hEalth"

BIOSAFE – "BIOfilm Sensing and Analisys For hEalth" – project aims to develop an innovative and compact opto-mechanical sensor system for the monitoring of bacterial biofilm growth and the effectiveness of sanitizing treatments.
H2020 SUPERTWIN – "All Solid-State Super-Twinning Photon Microscope"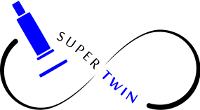 SUPERTWIN – "All Solid-State Super-Twinning Photon Microscope" – is a collaborative research project funded by the European Union within the Excellent Science - Future and Emerging Technologies section of the FETOPEN-2014-2015-RIA Horizon 2020 (H2020) Framework Programme, a programme that supports the early-stages of the science and technology research and innovation around new ideas towards radically new future technologies. SUPERTWIN project aims at developing a highly innovative microscopy technique that exploits the principles of quantum photonics to overcome the limitations of existing optical microscopes.
H2020 INFUSION – "Engineering optoelectronic INterfaces: a global action intersecting FUndamental conceptS and technology implementatION of self-organized organic materials"

INFUSION – is a research project funded by the European Union within the H2020 MSCA Research and Innovation Staff Exchange (RISE) - Through a detailed plan of 83 secondments, the project aims at cross-fertilize the electrochromic technology joining specific expertise to realize a bottom-up approach toward the design, preparation and characterization of self-organized organic materials (chromophores, CNSs, polymers...) at different interfaces (ITO, graphene) and exhibiting superior performances (optical, durability…).
Application center at IISc

New state of the art scanning probe microscopy facility at IISc, Bangalore, India has been established by APE Research in collaboration with Materials Research Centre (MRC) IISc, Bangalore, India.
The new facility will allow more researchers to use the demo tools for
User training and workshop
Application support of advanced techniques
Service centre for APE Research users
Demo run of product capability and sample measurements
Materials Research Centre (MRC) IISc website
Siltea srl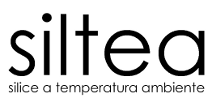 The preservation of our cultural heritage is essential for the transition to the future generations of our culture, traditions and ways of thinking and behaving.
Conservation has an impressive impact on our society in terms of political, sociological and anthropological, as well as a strong economic impact on the largest industrial activity that through it lives and grows: tourism, which generates annual sales at European level of € 335 billion and around 10 million jobs.
The market for conservation of historic / artistic heritage Europe is estimated at around 5 billion € per year, and could rise by a significant factor in the coming years due to the wider use of nanomaterials.
The scanning probe microscopy (SPM) is a fundamental microscopy branch for surface characterization at nanoscale levels. In cultural heritage SPM microscopy can be used for different types of applications, such as the study of the degradation of multiple materials such as stone, paper, wood or for the improvement of the materials used in the conservation and protection of monuments and archaeological assets.
In this field A.P.E.Research has developed strong experiences in cooperation with Siltea srl, for the characterization of nano-structured silica coating for the surface protection of typical materials such as bronzes and brasses of which are compounds such as metal artifacts, sculptures, coins, etc ..
Past Projects
FP7 - Marie Curie Actions
SIMDALEE2

SIMDALEE2 (Sources, Interaction with Matter, Detection and Analysis of Low Energy Electrons) is a 4 years project funded by the European Commission consisting of 11 renowed research institutes and 3 companies from 9 European countries. The overall objective is to establish a world-class research training platform for the science and technology of nanoscale manipulation and analysis using low energy electrons. Apart from an effective and well structured training program, the network will pursue the following scientific goals:
A.P.E. Research is one of the partners of
SIMDALEE2 Network
Put the theory of field-emission on a modern basis taking into account the 3-dimensional shape of the emitter and relate it to the lateral resolution of microscopy using field emission sources.
Certified model for the interaction of low energy electrons with soldi surfaces.
Optimisation of lensless imaging and electron detection in a strong field ambience.
Electron beam modification fo nanostructured surfaces.
Development of a prototype Near-Field-Emission Scanning Electron Microscope.
The investigation of the economic impact and feasibility of low energy electron beam methodology.
Industry-Academia Partnerships and Pathways (IAPP)
ESN-STM Electron Spin Noise Scanning Tunneling Microscopy

The final goal of this project is to develop an SPM technique which is capable of identifying the type of atom which is under the tip while tunnelling. The idea is to exploit the recent success in detection the hyperfine coupling between electron and nuclear spins on the surface and to detect the hyperfine coupling between the electron spin on the tip and a nuclear spin on the surface.
SUPERIOR

SUPramolEculaR functional nanoscale archItectures for Organic electronics: a multi-site initial tRaining action
The SUPERIOR Network is a Marie Curie Initial Training Network (ITN) funded by the European Community's Seventh Framework Programme FP7-PEOPLE-ITN-2008.
A.P.E. Research is one of the partners of
SUPERIOR Network
SynBIOsis

SynBIOsis project aims at putting together two research-driven clusters in the field covering the intersection of biotechnology/life science and ICT, more specifically, in the domains of bioinformatics, nano bioscience, computational biology and biomedicine.
A.P.E. Research is one of the partners of
SynBIOsis project